Avery Elle Inc.
---
About
Avery Elle is a small corporation located in Southern California. We launched our first set of clear photopolymer stamps in June 2012. We offer fun and fresh clear stamps, custom steel dies, and premium pigment ink pads. All of our stamps and dies are proudly made right here in the USA. We have plans for some exciting new product lines in the future so stay tuned!
We tested every major manufacturer in the USA and found what we consider to be the best clear stamps in the industry. We find our clear stamps stamp crisper and cleaner right out of the package.
We take the guess work out of coordinating your paper crafting supplies. All of our patterned paper pads, ink pads and note cards coordinate with one another.
We offer the latest in fun, fresh and modern design.
"I used a couple of different inks and got the same result - a nice crisp and clear image. If you have not tried these stamps, please do, you won't be disappointed."
– Adriana
"I am so impressed with the beautiful quality of my first purchase from AE. Every image is crisp, fine, and clear."
– Happy Stamper Canada
"I couldn't be happier with the quality of the stamps….The best part is the quality of the stamped image. Just can't say enough good things. Really looking forward to the new releases."
– Kelly Jo
It is important to us to give you the best customer service possible. If you have a question or issue, please don't hesitate to
contact us
. We are happy to assist you!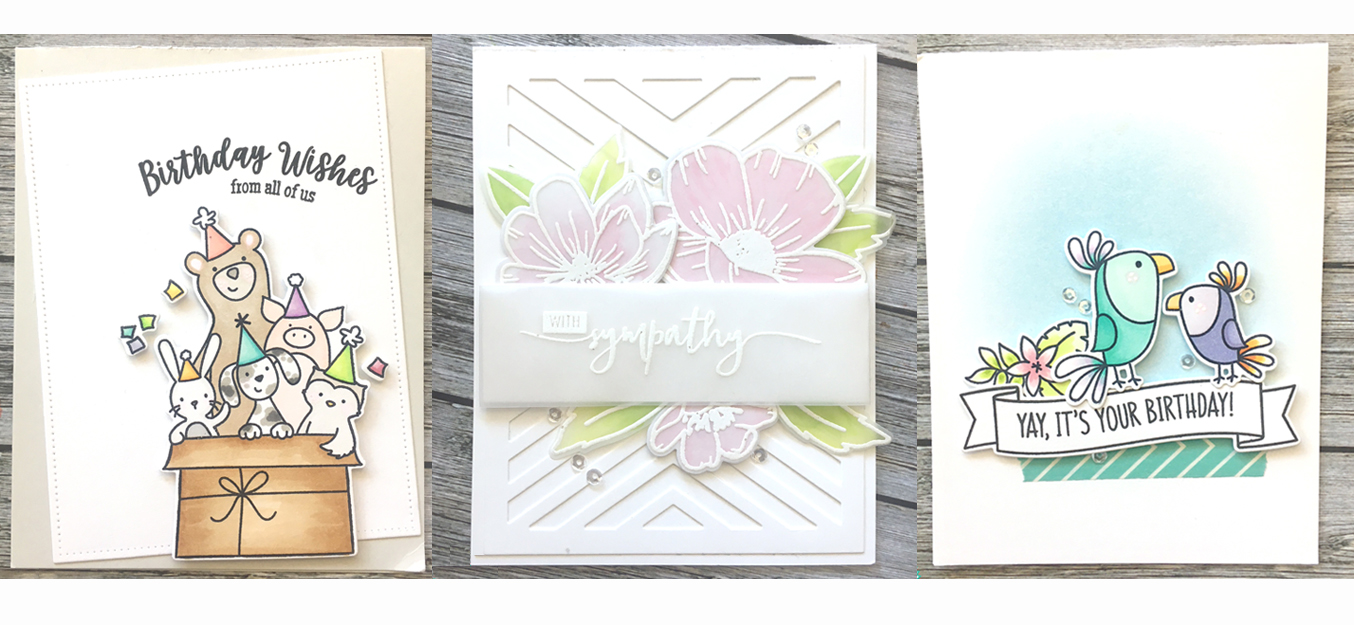 Contact
13223 Black Mountain Rd. #1195
San Diego, California 92129
United States of America